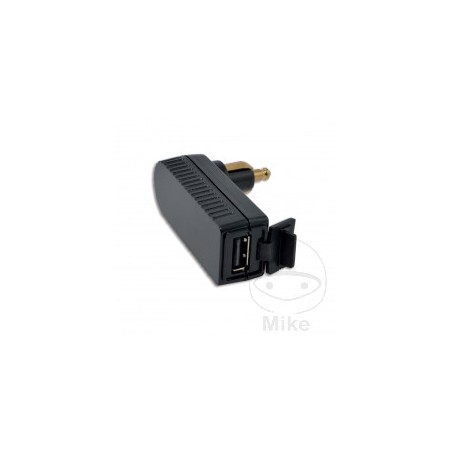  
USB adapter angled DIN to USB
USB adapter angled DIN to USB
Order safely
All pages are SSL-encrypted
Let or pick up the delivery
We ship with DPD
Return
Can be returned within 30 days
USB adapter angled DIN to USB
Is a USB charging adapter for small DIN on-board sockets (SD14/15 or series on-board sockets of the sportsman and Rnger and converts 12V to the USB standard 5V with max. 2000 mA.
The special feature is the compact and angled shape.
This allows charging cables to be plugged into side-installed on-board sockets flat while driving.
- Compact angular shape
- Protective cap on USB coupling
- 2A charging power
- Protected product
Currently no customer comments
Customers who bought this item also bought ...
16 other items in the same category: