Meteor 350
The brandnew Easy Cruiser!

.
The Meteor 350 takes on the legacy of a Royal Enfield icon from the 1950s. Introduced in 1952, the Meteor was already a highly acclaimed touring motorbike within the Royal Enfield family, manifesting its good reputation over many miles and a long time.

.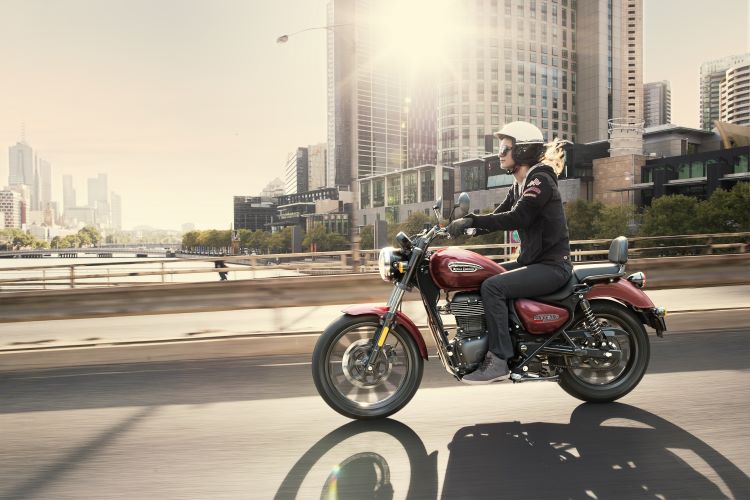 The new Easy Cruiser Meteor skilfully transfers the special features of its predecessor into the modern age. The Meteor is aimed at a wide range of customers, whether women or men, from commuters and weekend tour riders to returning riders, beginners and experienced motorcyclists. This makes the Meteor 350 a versatile motorbike that is ideal both in the city and for extended tours.