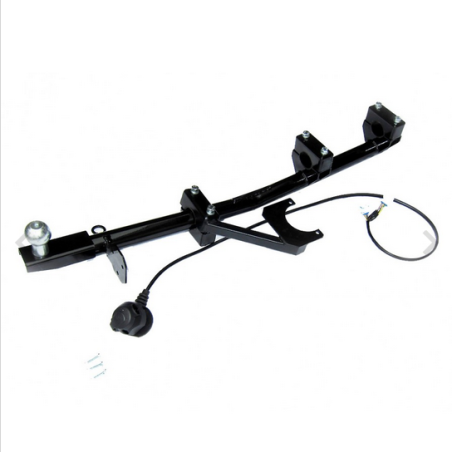  
Hitch for T TWD/Sportsman/Ranger
Hitch for T TWD/Sportsman/Ranger
Order safely
All pages are SSL-encrypted
Let or pick up the delivery
We ship with DPD
Return
Can be returned within 30 days
Hitch for T TWD/Sportsman/Ranger
NOT for models "cT" and "Classic"
Hitch for two wheel drive versions of Ural
Max. Drawbar load: 35kg
Towable mass (depending on vehicle model): 172-185kg

For Ural models from 2008 and younger models the trailer coupling is approved in the European Type Approval.
For older models a single approval is mandatory. Disc brake for front wheel is necessary for an approval

Included is the wireharness. From model year 2008 on the wire for hitch simply needs to be connected with the wireharness for the rear fender of the motorcycle
Currently no customer comments
Customers who bought this item also bought ...
10 other items in the same category: