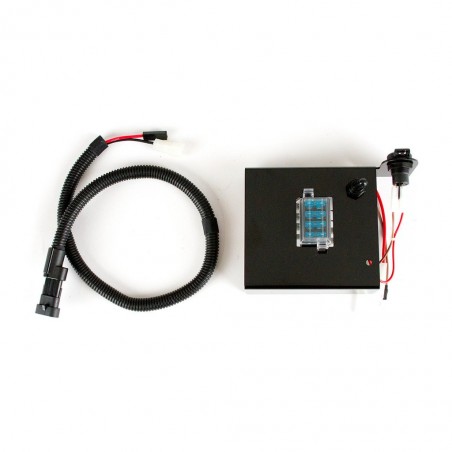  
Charging terminal incl. wire harness for sidecar from 2009 until 2016
Charging terminal incl. wire harness for sidecar from 2009 until 2016
Order safely
All pages are SSL-encrypted
Let or pick up the delivery
We ship with DPD
Return
Can be returned within 30 days
Charging terminal incl. wire harness for sidecar from 2009 until 2016
Accessory harness + Terninal sidecar for URAL models built 2009-2016.
Includes the connection strand to the main wire harness, fuse box, switch for searchlights or LED headlights and a 12V junction box for all devices with cigarette lighter plugs such as mobile phone chargers.
A URAL specialist workshop is recommended for assembly.
Currently no customer comments
16 other items in the same category: