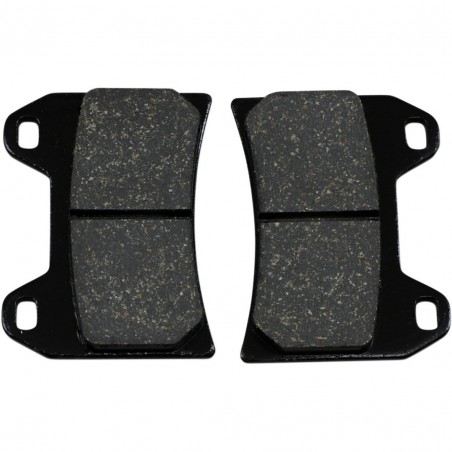  
Brake pads front EBC
Brake pads front EBC from 2007
Order safely
All pages are SSL-encrypted
Let or pick up the delivery
We ship with DPD
Return
Can be returned within 30 days
Brake pads front EBC
The EBC version SK930/ SK931/ SK932/ SK933/ SK934 contains aramid fibers that are 6 times stronger than steel and completely asbestos-free. In production, only low-emission components are used. These standard materials exceed all previous EBC standard qualities. The material mixtures, including the aramid fibers, guarantee better braking performance. High friction value stability and very good temperature resistance.
The service life is very high, and the disc attack is low. These qualities retain their excellent properties in all weather conditions.
EBC Standard brake pads are TÜV tested and have an ABE.
Currently no customer comments
Customers who bought this item also bought ...
16 other items in the same category: