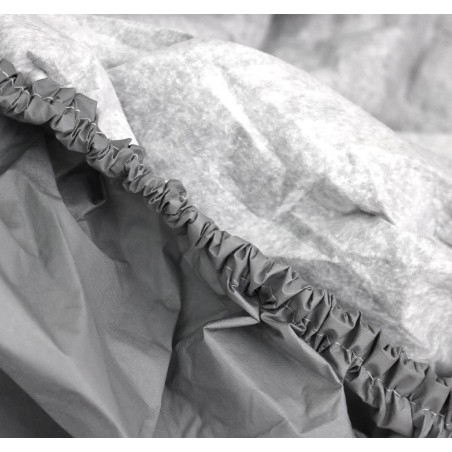  
Bikecover/Garage Outdoor
Bikecover Motorcycle Garage Outdoor
Order safely
All pages are SSL-encrypted
Let or pick up the delivery
We ship with DPD
Return
Can be returned within 30 days
Bikecover Motorcycle Garage Outdoor
Trailer cover for outdoor use. Made of waterproof PVC material with soft fabric-like inner coating.
Suitable for outdoor teams. With elastic at the edge of the tarpaulin. Fits perfectly for the Ural sidecar bikes.

Colour: grey

Note:
If the team is under the tarpaulin for several weeks and months, sweat water can form under the tarpaulin. Therefore, we recommend removing the tarpaulin once a month for one day. Turn the tarpaulin so that any moisture can evaporate.
Currently no customer comments
Customers who bought this item also bought ...
16 other items in the same category: