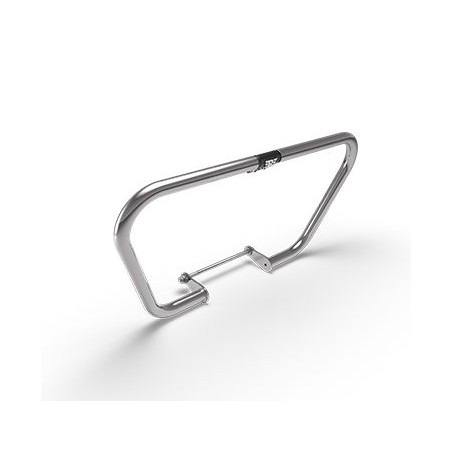  
Engine Guard Trapez stainless steel
Engine Guard Trapez stainless steel
Order safely
All pages are SSL-encrypted
Let or pick up the delivery
We ship with DPD
Return
Can be returned within 30 days
Engine Guard Trapez stainless steel
The trapez engine guard gives your motorcycle a distinctive look with its angled styling and gives extra protection. This guard is made of 32mm thick stainless steel tubing and will not rust even if it has scratches. It is precision machined and features the Royal Enfield logo on the vertical tubes. It is designed to fit snugly and has contemporary Enfield branding.
Currently no customer comments
Customers who bought this item also bought ...
16 other items in the same category: