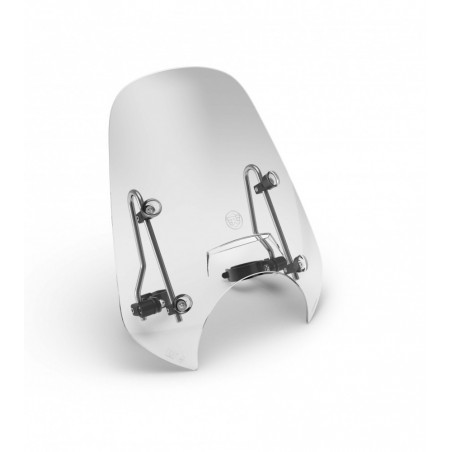  
Touring Screen Meteor 350
TOURING SCREEN Meteor 350
Order safely
All pages are SSL-encrypted
Let or pick up the delivery
We ship with DPD
Return
Can be returned within 30 days
TOURING SCREEN Meteor 350
Get more wind protection with this
touring screen, It will reduce fatigue while
giving you a clear view of the road ahead
on your Meteor 350. This hard-coated,
injection-molded screen is scratch
resistant and comes with a subtle Royal
Enfield branding.
It has a pressure reduction vent to help
prevent low pressure areas behind the
screen which contributes to buffeting.
Also, the mounting kit consists of two split
clamps along with stainless steel rods and
fixings to ensure that the Touring Screen
is positioned perfectly.
Currently no customer comments
Customers who bought this item also bought ...
16 other items in the same category: